Nothing To Declare (but I Love You)
The new album from songwriter NOEL COWLEY
Released Spring 2018
"Honest, time-honoured songwriting that lights little campfires all over the space beneath your rib cage" -
Chris Sheehan, Karamel Music.
Hello and thank you for being here. What am I? I'm a 43 year old singer-songwriter. My style/genre is soft acoustic based pop, not unlike what you'd hear Jamie Lawson doing or Crowded House, circa the Woodface album perhaps. Where am I?
I live in Harlow, Essex, not that far from London, England. You can send me a message using the contact form below if you'd like to say hello.
​
"Noel has a distinct leaning towards loveliness in his vocal approach and lyric writing. His songs have a collective easiness about them that is both charming and rare"
Mike Rolland, FATEA magazine
Powered by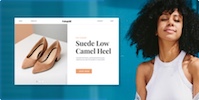 Create your own unique website with customizable templates.